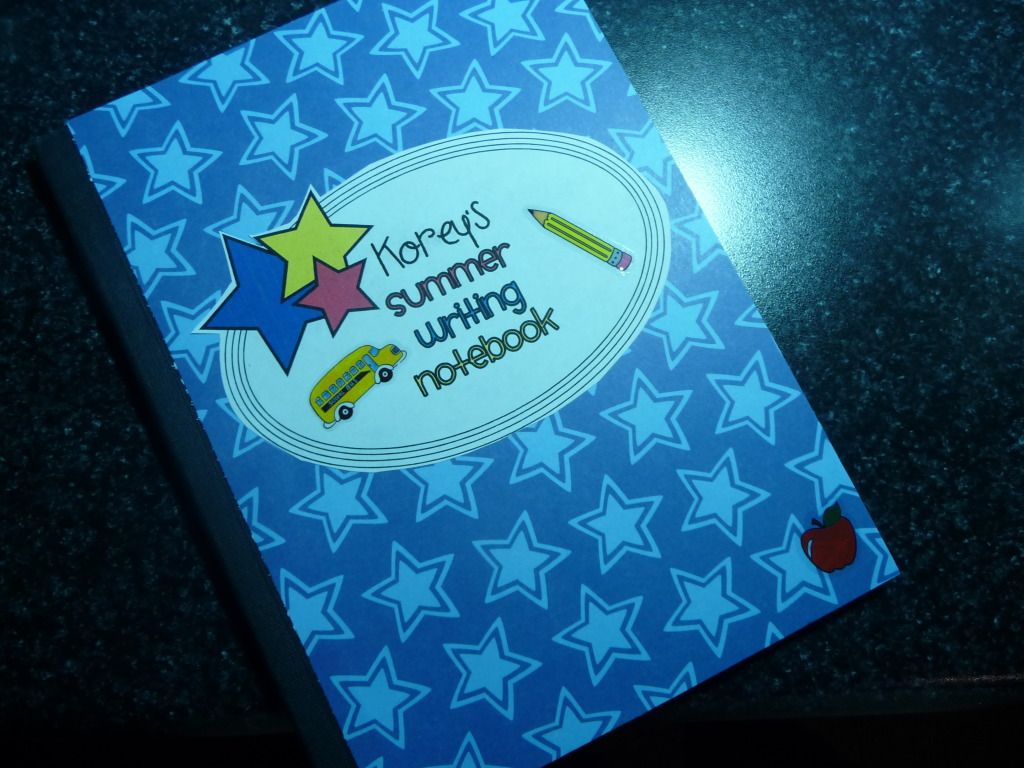 This DIY Summer Writing Notebook is one I made for my first graders. I wanted to give them a gift that would be fun, but could also help them to be even more prepared for the next school year!


Items to Gather:
Composition Notebooks

Scrapbook Paper

School Stickers

Rubber Cement Glue

Printables for Notebook Label and Prompts
Instructions:

Step 1: Cut scrapbook paper to fit the front of the composition notebook. Paste it to the front with rubber cement.

Step 2: Cut out the label for the front from the printable above. (You can change the words so it says the students' names instead if you'd like!)

Step 3: Glue the label to the front with rubber cement.
Step 4: Pick a few stickers to paste on the cover.
Step 5: Pick the prompts you'd like to include in the writing notebook from the printable above and glue them inside on various pages.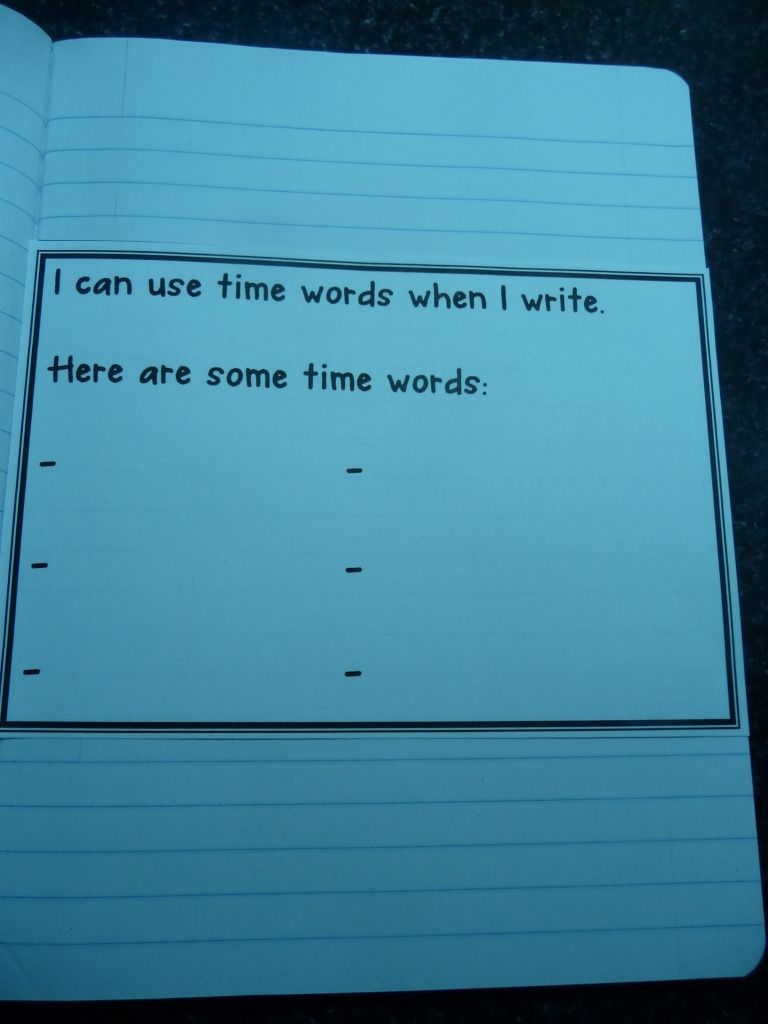 Step 6: Last, add a sweet note for each student on the first page in the book.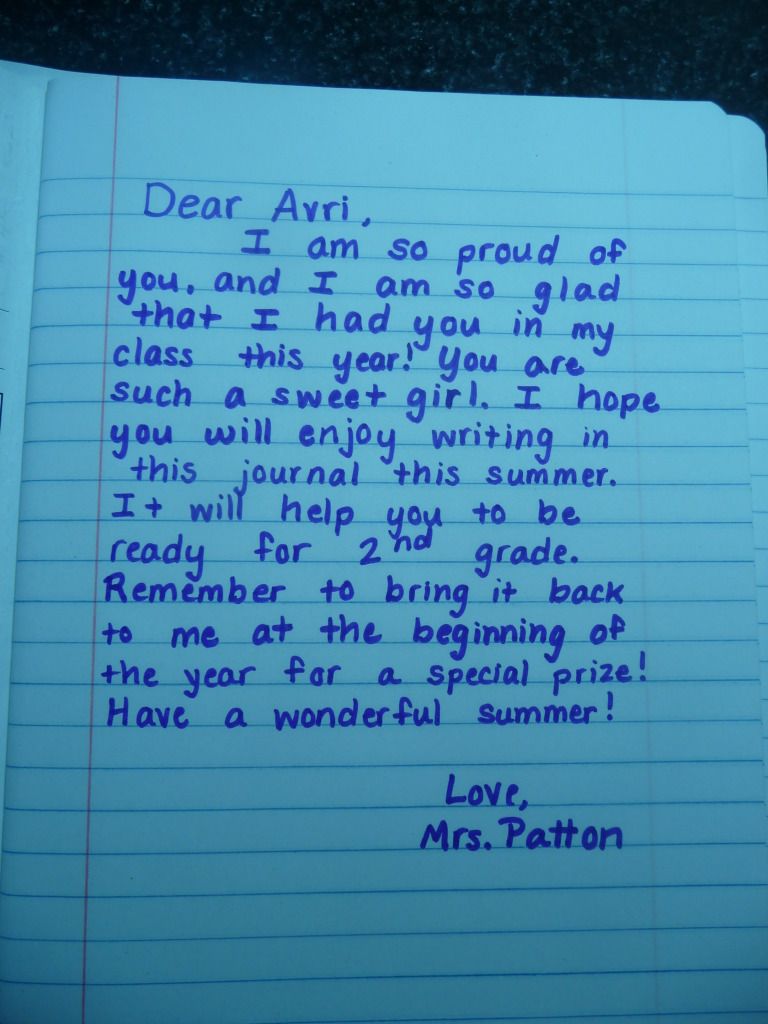 Other Tips/Suggestions:
If you would rather have your students pick their own prompts, you can give the printable sheet to them and have them glue in the ones they want to use over the summer.
I hope you and your students enjoy this one!