These DIY Sight Word Bottles make a fun word work center. I used them with my first graders and kindergartners, but they could also be used with older students if you make them with more challenging words.


Items to Gather:
small, clear bottles

alphabet beads

sequins

hot glue and glue gun

corresponding printables
Instructions:

Step 1: Print out the sheet of words you'd like to make.




Step 2: Find the alphabet beads for each of the words.

Step 3: Put the alphabet beads you picked out with as many plain beads and sequins as you'd like in the bottles. (One word per bottle!)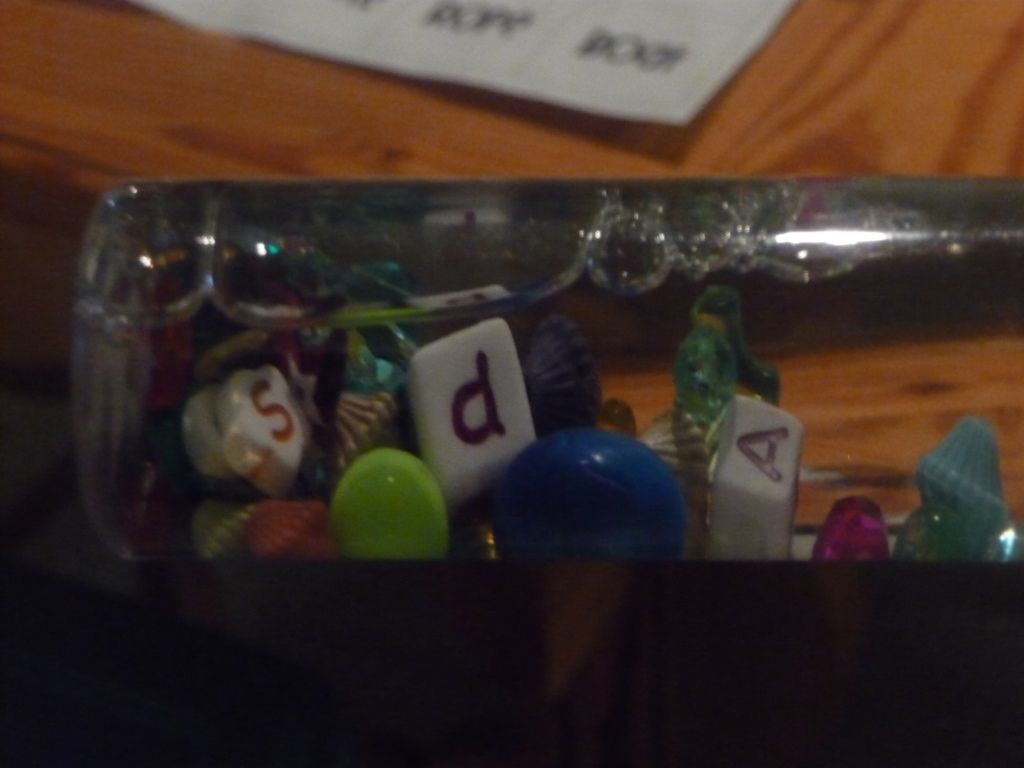 Step 4: Fill the bottles with water, leaving a little pocket of air at the top for moving around the beads.
Step 5: Put hot glue on the seams before you screw on the lid to prevent water from leaking. You may want to add more hot glue on the outside just to be sure the water stays inside.
Step 6: Put in a center with the corresponding spelling sheet for your students to enjoy figuring out the words from the scrambled letters.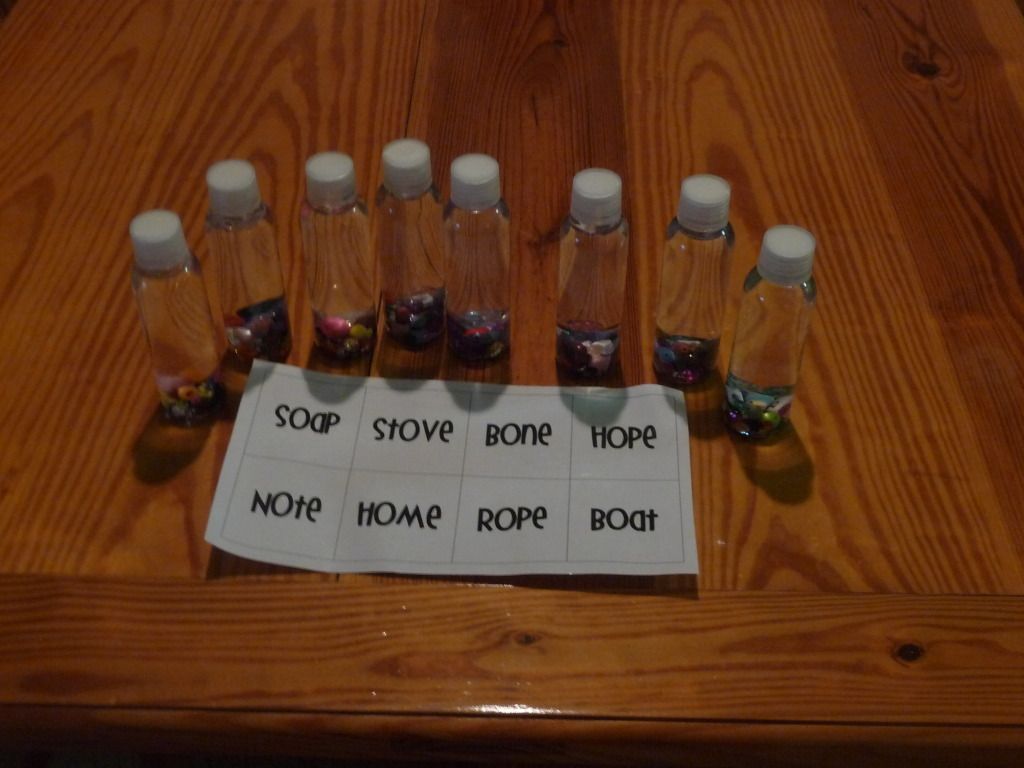 Other Tips/Suggestions:
You can also make the bottles for student's names! To do this, fill each bottle with the letters in each of your student's names. You may want to have them practice matching them to a picture with the name written below.
I hope you and your students enjoy this one!