An interactive word wall is a great way to get kids to practice spelling words correctly. I've used one for years, and my kiddos have loved it!




Items to Gather:
magnetic tape

masking tape or painter's tape (I used green Frog tape)

measuring tape

word wall words

border and glue gun optional
Instructions:

Step 1: Plan! Before you start, you need to measure your board, decide how tall you want the sections to be for the words, and decide how wide the sections should be. (In the following pictures you will see that my word wall actually has 27 spaces and 2 sections. I need a word wall with an English section and a Spanish section, so I needed more spaces.)


Step 2: I started out by outlining. I used my measuring tape and a dry erase marker to make tick marks across the board where the tape needed to cross. I also tried to use a level app from my phone. It didn't help me as much as I had hoped, though.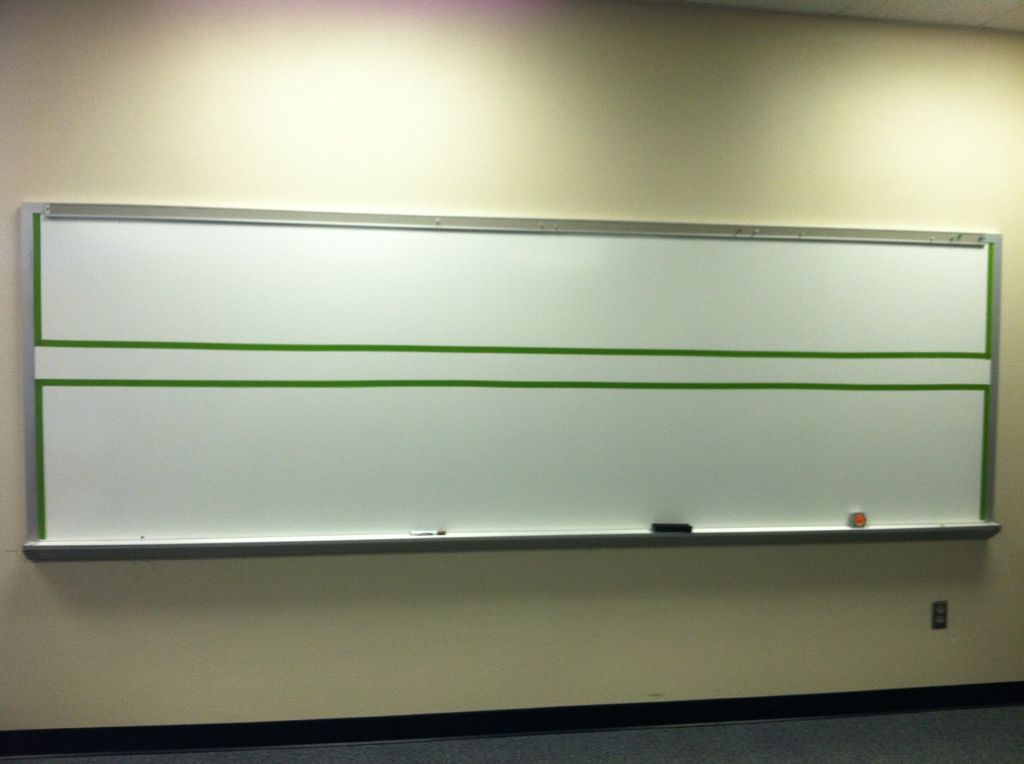 Step 3: Measure across and make tick marks where the tape needs to go. Put tape from top to bottom on those tick marks.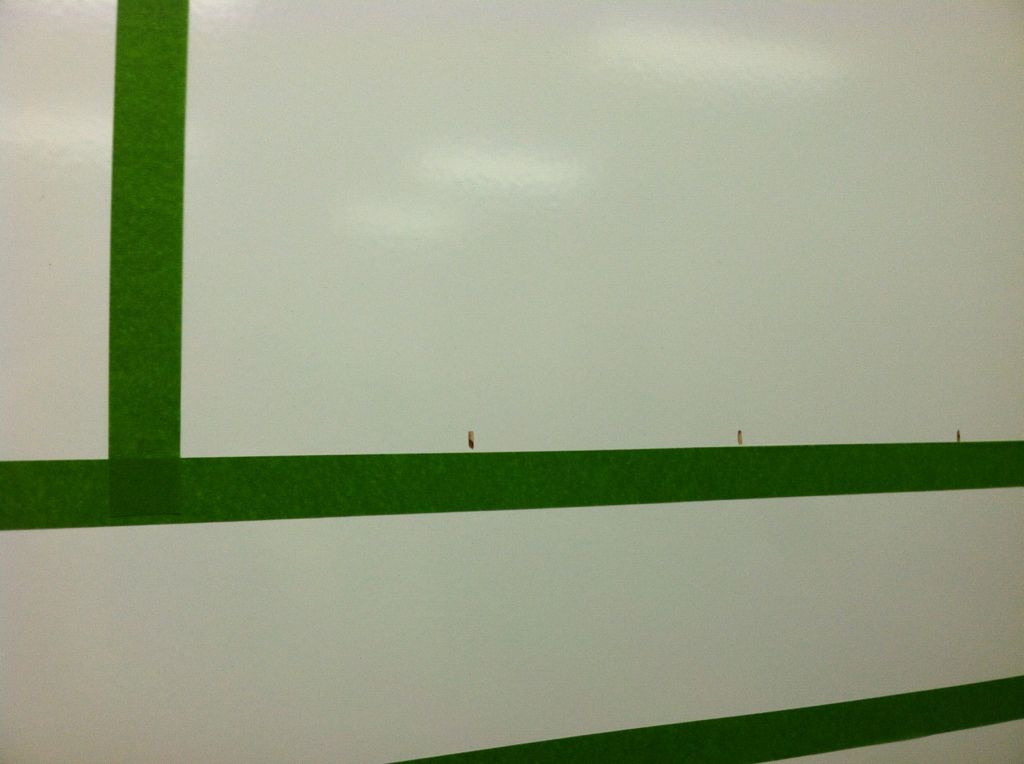 Step 4: Once I finished the top, I added the bottom section. I have found that gravity can be a very helpful friend in creating this board. I just secured the tape at the top, let out enough to make the entire line, and then let gravity show me what was straight.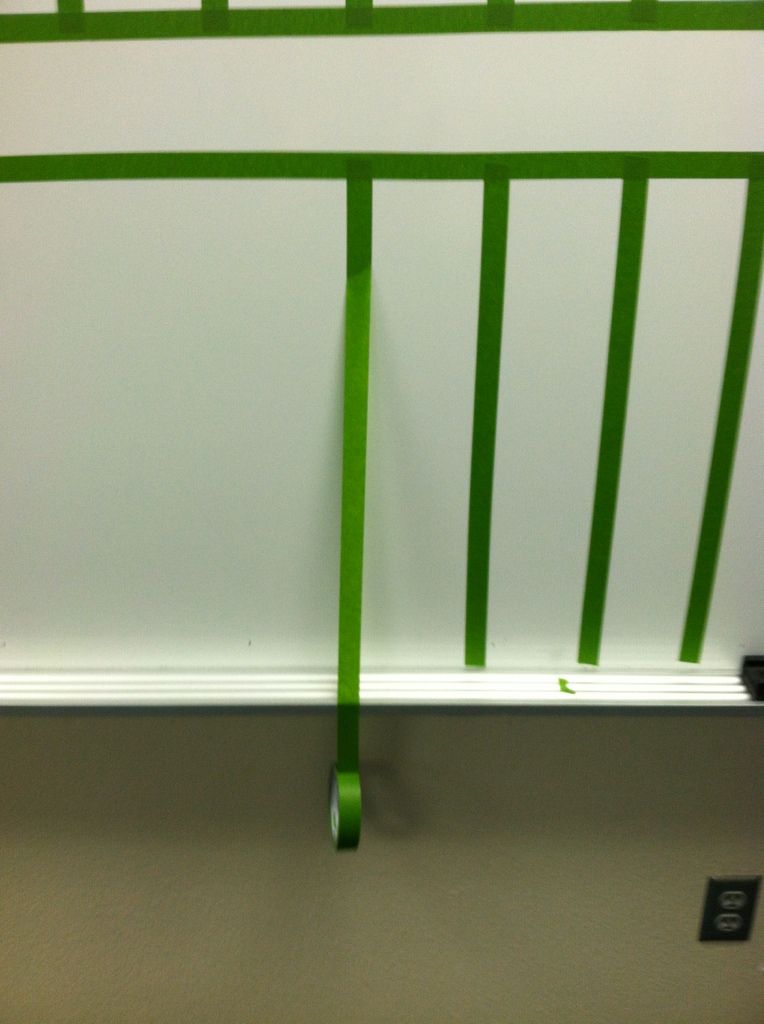 Step 5: Once you finish the section, your board can be finished. All you need to do is add the words and letter labels!
Step 6: If you want the board to have a more finished look, add some border. In just a few minutes, I was able to use my border and glue gun to transform my board into this:
Step 7: Add the words and letter labels. Be sure to laminate them and put magnets on the back so students can easily take it to their desk when they need it and put it back when they are done.
If you teach primary elementary and need words, you may want to check out a freebie I created here. I used these words when I taught kindergarten and first grade.
I will be making a new list for third grade in English and Spanish. I'll be sure and post it to Teachers Pay Teachers for free once it's created. If you will be wanting the upper elementary freebie, you may want to follow my store or my blog so you can get an update when it's available.
Other Tips/Suggestions:
You can use border around any board to jazz it up a bit! Here is my plain white board:
I think the border adds a lot to it!
I hope this will make using the word wall fun for your students!